Also available in:
Español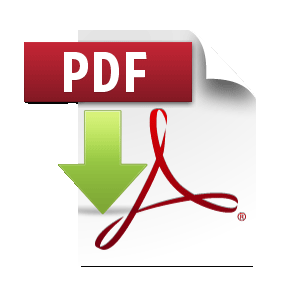 DOI: https://doi.org/10.24245/revmexurol.v77i4.2030
Alfredo Medina Ocampo
Presidente de la Sociedad Mexicana de Urología
At the assembly of the 68th National Congress of the Sociedad Mexicana de Urología held in November 2017 in Acapulco, Guerrero, Dr. Alfredo Medina Ocampo became President of the Executive Committee for the period of 2017-2019. Before the swearing in of the new executive board, a vote was taken to appoint the new Editor of the Revista Mexicana de Urología for the period of 2017-2020, resulting in my being granted the distinction of holding that position. I am taking the place of the outgoing Editor, Dr. José Guzmán Esquivel, whose work, full of achievements, has left its mark on the course of the journal.
Because the Revista Mexicana de Urología is the official publication of our society, it is the mirror that reflects the quality of urology in Mexico. It is the organism within our society that most requires both continuity and renewal. The element of maturity is necessary for those two aspects to coincide, and the Revista Mexicana de Urología has just that, celebrating its 75th anniversary in 2018. The first issue of the journal, corresponding to the months of January-February, was published in 1943. The first editorial was written by the journal's first Editor: Dr. Arturo Lara Rivas and the first medical article was written by our society's first President: Dr. Aquilino Villanueva Arreola.
Since then, the journal has had 19 designated editors, all willing to face the challenges the job entails, which have not changed much over time. All those that have occupied the position of editor understand the exchanges of one's free time for the enthusiasm and satisfaction resulting from editing, publishing, and distributing each issue of the Revista Mexicana de Urología, regularly and uninterruptedly, the majority of whose articles are submitted by urologists belonging to the Sociedad Mexicana de Urología.
The continuity among editors has been reflected in the quality of the journal, which has progressively increased over the years, perhaps more slowly than expected, given the intervening cultural, social, and economic factors characteristic of our country. Nevertheless, the journal has remained peer-reviewed and has greater visibility, and it is now indexed in several important data repositories that offer precise behavior and citation metrics, all of which are significant steps toward greater recognition.
To achieve the goal outlined several years ago of reaching the levels of the best scientific showcases of medical journals, continuity must be given to the advances that have been made. It is also obvious that the value of the Revista Mexicana de