Also available in:
Español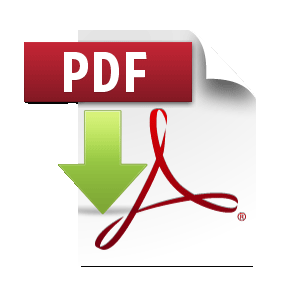 Rev Mex Urol. 2017 March;77(2):81-87.
Carrillo-Córdova LD,1 Lemus-Mena GR,1 Rodríguez-Robles J,1 Jiménez-Villavicencio JM,1 Vitar-Sandoval J,1 Sarabia-Estrada RC,1 Carrillo-Córdova JR,2 Hernández-Farías MA,1 Rosas-Ramírez A,1 Virgen-Gutiérrez JF,1 Jaspersen-Gastelum J,1 Garduño-Arteaga ML2
1Department of Urology, Hospital General de México "Dr. Eduardo Liceaga", Mexico City, Mexico.
2Department of Reconstructive Plastic Surgery, Hospital General "Dr. Manuel Gea González", Mexico City, Mexico.
Abstract
BACKGROUND: the incidence of anemia in surgical patients is high and is closely related to the underlying disease (20-95%). In oncologic patients, it can reach 95% and in cases of renal abscess it reaches figures of 90%. It has a direct impact on postoperative morbidity and mortality.
OBJECTIVE: to describe the results of open retroperitoneal simple nephrectomy secondary to lithiasis and to determine if patients with anemia prior to nephrectomy have longer surgery duration, greater intraoperative bleeding, more complications, a greater need for transfusion, higher admission to the intensive care unit, longer hospital stay, and increased surgical wound infection, compared with patients that do not present with anemia.
MATERIALS AND METHODS: a retrospective, descriptive, and comparative study was conducted on patients with preoperative anemia versus those with normal hemoglobin. Intraoperative variables (surgery duration, intraoperative blood loss) and postoperative variables (the need for intensive care and transfusion, surgical wound infection, and days of hospital stay) were analyzed.
RESULTS: fifty-eight patients that underwent open simple nephrectomy were studied (24 men and 34 women). The mean age of the patients was 46 years, mean intraoperative blood loss was 604.9 mL, and mean surgery duration was 158.6 min. There were statistically significant differences in relation to the variables of need for transfusion (p = 0.0016) and admission to the intensive care unit (p=0.0092). There were no statistically significant differences regarding intraoperative blood loss, surgery duration, days of hospital stay, intraoperative injury to an organ, or surgical wound infection.
CONCLUSIONS: The patients with preoperative anemia that underwent retroperitoneal simple nephrectomy had a greater need for perioperative transfusion and critical care in the intensive care unit, compared with the patients with normal hemoglobin values. The study and correction of anemia in those patients through iron supplementation or the use of erythropoietin prior to the surgical procedure is indispensable to improve outcome and prevent the need for perioperative transfusion, which is associated with greater morbidity and mortality.
KEY WORDS: nephrectomy, anemia, complications, non-functioning kidney, lithiasis
Correspondence
Dr. Luis Daniel Carrillo Córdova