Also available in:
Español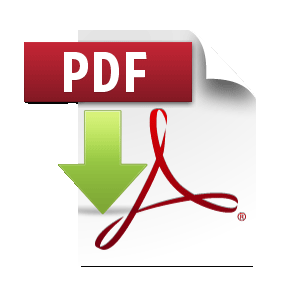 Alicia María Negrete Cruz
Prostate cancer is currently a relevant health problem in the Mexican male population due to its high incidence and mortality. It is more frequent than lung cancer and colon cancer and is the first cause of cancer death in adult men. It is the third cause of cancer death in the United States.1 Approximately 1 out of every 7 men will be diagnosed with prostate cancer in their lifetime, and the risk for presenting with it increases with age. For 2017, the American Association Against Cancer estimates the diagnosis of approximately 161,360 new cases of prostate cancer in the U.S. and 26,730 prostate cancer deaths.2
Almost all prostate cancers are adenocarcinomas. Other less frequent presentations are sarcomas, small cell carcinomas, neuroendocrine tumors, and transitional cell carcinomas. Prostate cancer is generally a slow-growing tumor and it can take from 5 to 15 years for it to reach a detectable volume. Likewise, symptomatology presents in advanced stages of the disease.3
As with all neoplasias, therapeutic intervention will be more effective and outcome will be better for the patient, the earlier the diagnosis is made. There are 2 detection tests that can show alterations before the patient has symptoms: 1) prostate-specific antigen quantification through a blood test, whose result above 10 ng/dL signifies a more than 50% probability of having prostate cancer, and 2) digital rectal examination. Both detection tests are accessible and inexpensive and are recommended annually when men reach 50 years of age, or from 40 years of age if there is a family history of cancer,2 leading to the question, "How much are we doing in relation to the prevention or early detection of the disease?"
Once an alteration is detected in one or both of those tests, studies are ordered to confirm the cancer and thus establish its stage. Patient characteristics are evaluated to determine the best therapy to employ, among which are:
• Active surveillance: thorough observation of the cancer, which entails having the two early detection tests every six months. If they are altered, other tests are ordered or treatment is begun. The aim of active surveillance is to only treat patients that have the disease and to prevent treatment complications.
• Watchful waiting: less intensive follow-up with fewer tests and the initiation of therapeutic measures based on the symptomatology of the patient.
• Radical prostatectomy: extirpation of the entire prostate and a portion of its surrounding tissue, including the seminal vesicles. It is indicated for prostate-confined cancer.
• Radiotherapy: indicated as initial treatment for low-grade prostate-confined cancer. In cancer with metastasis, it is initial treatment combined with hormone therapy. It is also indicated when there is recurrence after surgery or advanced-stage cancer, to limit tumor growth and improve symptoms.
• Cryotherapy: performed at the initial stage or when there is recurrence after radiotherapy.
• Hormone therapy: indicated if the cancer has propagated to other tissues, in cases of recurrence after surgery or radiotherapy. It is administered together with radiotherapy to potentiate its efficacy.
• Chemotherapy: begun when the cancer has propagated to other tissues or when hormone therapy is no longer efficacious.
• Sipuleucel-T vaccine: used in advanced prostate cancer that does not respond to initial hormone therapy in asymptomatic patients or in those with few symptoms.
With such a wide therapeutic spectrum, care must be taken in indicating treatment. Extensive scientific studies have compared watchful waiting and surgery in early-stage prostate cancer, and the results have been ambiguous. Likewise, there is little evidence on the comparison of active surveillance with other treatments, although preliminary studies have shown that only one third of patients undergoing active surveillance need to continue treatment with radiation or surgery.3
A cohort study by Wilt et al.,4 published in 2017, included 731 patients with localized prostate cancer, diagnosed within the time frame of November 1994 and January 2002, from different Department of Veteran Affairs and National Cancer Institute sites. The patients were randomized into the radical prostatectomy group or the observation group. The inclusion criteria were: patients medically apt to undergo radical prostatectomy, histologic confirmation of the cancer, diagnosis of clinically localized prostate cancer (stage T1-T2NxM0), prostate cancer of any grade diagnosed within the previous 12 months, prostate-specific antigen under 50 ng/mL, maximum age of 75 years, negative results in a bone scintigram for metastasis, and life expectancy of at least 10 years. An interesting element of that study was the follow-up period, which lasted a minimum of 12 years and a maximum of 19.5 years or until the patient died.
Prostate cancer mortality was not significantly lower with radical prostatectomy than with observation (p = 0.06). Such results concur with the systematic review published by the French Society of Radiation Oncology, "Surveillance active du cáncer de la prostate", in which patients did not benefit from surgery, given that no statistically significant differences were found between radical prostatectomy and active surveillance.5
Those data coincided with the results of the clinical trial conducted by Hamdy et al.6 They compared active surveillance, radical prostatectomy, and external beam radiotherapy for the treatment of clinically localized prostate cancer. In that study, a total of 82,429 men between the ages of 50 and 69 years of age had a prostate-specific antigen test. Of those men, 2,664 were diagnosed with localized prostate cancer and 1,643 accepted the randomized treatment of active surveillance, surgery, or radiotherapy. After a median 10-year follow-up, prostate cancer-specific mortality was low, regardless of the treatment assigned, and there were no statistically significant differences between the treatments.
According to Wilt et al.,4 the accumulated incidence of death at 19.5 years was 61.3% in the patients assigned to radical prostatectomy and 66.8% in those assigned to observation. Median survival was 13 years in patients that underwent surgery and 12.4 years in the patients assigned to observation.
Progression occurred in 40.9% of the men assigned to surgery, compared with 68.4% of the men assigned to observation. Those data differ from the information published by the French Society of Radiation Oncology that found that more than 70% of the low-risk or intermediate-risk prostate cancers had no signs of change at the 10-year follow-up. However, Hamdy et al. stated that surgery and radiotherapy were associated with fewer incidences of disease progression and metastasis than active surveillance. They also estimated that 27 men would need to be treated with prostatectomy, rather than active surveillance, and that 33 men would need to be treated with radiotherapy, instead of active surveillance, to prevent 1 patient from having metastatic disease.
There were important long-term differences in urinary incontinence, erectile dysfunction, and sexual dysfunction in favor of observation.
The French Society of Radiation Oncology recommends active surveillance in patients with low risk for disease progression, thus preventing an excess of procedures and treatments, without compromising carcinogenic safety. Adequate patient selection is essential, and therefore the criteria for selection and progression should be opportunely established through the integration of imaging studies and biomarker determination.
Finally, therapy for each patient should be individualized, taking into account the patient's age, disease classification, prostate-specific antigen levels, and long-term life expectancy.
Correspondence
Dra. Alicia María Negrete Cruz