Also available in:
Español
CONTENT
Volume 78, number 4,  July-August 2018
Editor: Luis R. Beas Sandoval
ISSN: 0185-4542
abbreviation: Rev Mex Urol. 2018 jul-ago;78(4)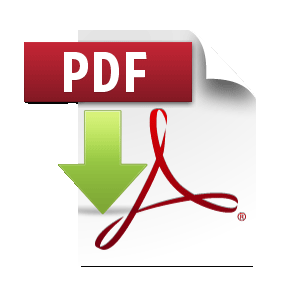 Publication date: 21 de August del 2018
ARTÍCULOS ORIGINALES
Renal involvement associated with weak monoclonal components in Cuban patients with monoclonal gammopathy
Ivón Howland-Álvarez, Yolanda Cruz-Gómez, Jorge G. Zambrano-Mera
Correlation of anthropometric and penile measurements in a Mexican population
Luis Daniel Carrillo-Córdova, Daniel Calvo-Mena, Eli Jalil Camilo-Martínez, Noé Garduño-Segovia, Samuel Aguilar-Pérez, Mateo Leopoldo Garduño-Arteaga, Jorge Jaspersen-Gastelum
Surgical treatment of hypospadias: A ten-year experience
Adrián Alejandro González-Maldonado, Gildardo Manzo-Pérez, Marco Antonio Vanzzini-Guerrero, Braulio Omar Manzo-Pérez, Edgard Efrén Lozada-Hernández, Héctor Manuel Sánchez-López
Evaluation of a nomogram for predicting successful kidney stone treatment through extracorporeal shock wave lithotripsy
Santiago Arturo Avendaño-Bastidas, Manuel Alcaraz-Gutiérrez, Javier Medrano-Sánchez, Carlos Ríos-Melgarejo, Julio Guillén-Rodríguez, Enrique Pulido-Contreras, Miguel Ángel García-Padilla
Incidence of and risk factors for vesicourethral anastomotic stricture in patients that underwent video-endoscopic extraperitoneal radical prostatectomy
José David Cabrera-Ledesma, Fátima Sandoval, Jesús Torres-Aguilar
Experience in the treatment of ureterovesical junction stricture in patients with kidney transplant
Hugo Rivera-Astorga, Harvey Mauricio Medrano-Urtecho, Luis García-Covarrubias, Héctor Hinojosa-Heredia, Ángel Gurrola-Ortega, Roberto Carlos Sarabia-Estrada, Leopoldo Mateo Garduño-Arteaga, Juan Eduardo Sánchez-Núñez, Christian Cancino-Cubias
CASOS CLÍNICOS
Giant adrenal ganglioneuroma: A case report
Alberto Jorge Camacho-Castro, Iván Aguilar-Enríquez, Isaac Gerardo-Osuna, Jaime Luis Moya-Núñez
Wunderlich syndrome in tuberous sclerosis: Conservative management
Héctor Iván Martínez-López, Fernando León-Vilchis, Luis Alfredo Jiménez-López, Abel Antonio Ricardez-Espinoza
Bilateral kidney stones and grade V calcified double-J catheter: A case in which the percutaneous approach in the supine position was utilized
Alberto Jorge Camacho-Castro, María Conchita Inzunza-Aguilar, Lluvia Sujey Aceves-Tello, Jorge Armando Ramírez-Hermosillo, Miguel Ángel López-Chávez, Victor Publio Hernández-Félix
Placement of a ureteral occlusion balloon catheter for the treatment of urinary fistula after kidney transplantation. A case report
Isaac Alejandro Ramírez-Martínez, Roberto Antonio García-Vásquez, Justino López Chente-Casado, Ramiro Vega-Castro, Ariel Vázquez-Gálvez, Ana Laura López-García, Octavio Galeana-Maya, Gabriel López-Acosta, Sergio I. Romero-Reyes
ARTÍCULOS DE REVISIÓN
Pharmacologic treatment of benign prostatic hyperplasia: A literature review
Hugo López-Ramos, Mauricio Medina-Rico, Danielle Bastidas, Brunno Lara
Penile Doppler ultrasound in post-radical prostatectomy evaluation: A review and recommendations
Juan Fernando Uribe-Arcila, Luis Javier Aluma-Sánchez
CARTA AL EDITOR
What is the best surgical treatment option for male patients with lower urinary tract symptoms?
Antonio Alcántara Montero, Carlos Müller Arteaga