Also available in:
Español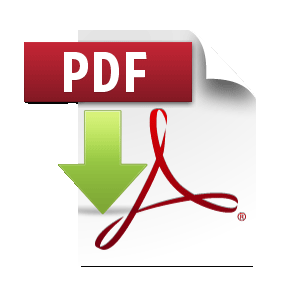 CONTENT
Volume 77, number 6, November-December 2017
Editor: Dr. José Guzmán Esquivel
ISSN: 0185-4542
Abbreviation: Rev Mex Urol. 2017 November;77(6)
EDITORIAL
From the author to publication
José Guzmán Esquivel
Conventional therapies for localized prostate cancer: prostatectomy versus active surveillance
Alicia María Negrete Cruz
ORIGINAL ARTICLES
Radical prostatectomy versus cryoablation: Patient survival
Nubia Andrea Ramírez-Buensuceso-Conde, Julio C. Ávalos-Jiménez, Juan D. Xochipiltecatl Muñoz, Alejandro Cruz-Zárate, Jorge A. Robles-Aviña, Javier Luna-Martínez
Radical nephrectomy: Incidence of morbidity and mortality at a tertiary care hospital
Iván Calvo-Vázquez, Selene Artemisa Santander-Flores, Paloma González-Villegas, Guadalupe Michel Bravo-López, Ana Lura Yáñez-Sosa, Irving Reyna-Blanco
Impact of intravesical application of botulinum toxin on quality of life of patients with spinal cord injury and neurogenic bladder: Experience at a national rehabilitation center
Durán-Ortiz S, David Alejandro García-Herrera, Pérez-Hernández BO, Pérez-Zavala R, León SR
CLINICAL CASES
Post-traumatic asymptomatic giant urinoma
Iván Calvo-Vázquez, Erick A. Hernández-Méndez, Pascual Cortés-Raygoza, Mario E. Ortega-González, Ulises C. Sánchez-Aquino, Gerardo Veliz-Cabrera y colaboradores.
Robotic-assisted laparoscopic isthmusectomy in crossed-fused renal ectopia due to kidney tumor
José Francisco López-Verdugo, Juan Iván Briseño-Rentería, Juan Miguel Estrada-Bujanos, Víctor F. Camacho-Trejo, Said Castro-Zazueta, Juan Eduardo Quintero-Badillo y colaboradores.
Robotic-assisted repair of recurrent vesicovaginal fistula
Víctor Enrique Corona-Montes, Sigiberto García-Nares, Gerardo Fernández-Noyola , Antonio Zapata-González , Jesús Emmanuel Rosas-Nava
Resection of a giant retroperitoneal liposarcoma: A case report
Fernando Luis Begliardo, Milagros Corpacci, María Florencia Obelar-Briones, Rodrigo García, Anatole Luis Bender
Artificial urinary sphincter extrusion: a case report and literature review
Alejandro Severo Arias-Zapien, Dora Elizabeth Torres-Ochoa
REVIEW ARTICLE
Genital regional anesthesia in urology
Luis Daniel Carrillo-Córdova, Jorge Raúl Carrillo-Córdova, Elba Luz Villena-López, Raúl Carrillo-Esper